The Opportunity in Classic Cars:
The opportunity is to find a car you like that is reliable, trustworthy from both a use and potential investment perspective. Of course as in any financial investment past returns are no guarantee of future performance but the trend is your friend for many reasons
Most modern cars are expensive to maintain once warranties expire
Many modern performance car manufacturers have opted for extreme proprietary computer controls expensive and fragile to repair or manipulate outside of warranty
Most cars past mid 70's have obsolete electronic and early computer controls as well as extensive use of plastic parts that increase the long term cost to maintain
Fuel injected cars are great for modern transport but can be expense to maintain on an older car thus Muscle car era carbureted vehicles have an edge in both cost to maintain as well as performance (of course when properly tuned). Our restomod cars often combine a dedicated computer for just EFI engines leaving rest of car very analog and easy to maintain. A car with a dedicated computer just for engine can be a bullet proof car to maintain and own
The cars of the 50's, 60's and 70' seems to have appeal beyond the generations who grew up with them. This for many reasons but appears to be fact. The BMW 2002's of the 60's and 70's are not only timeless but were far ahead in design which can make a wonderful drivers car to own and enjoy
Classic car insurance is very inexpensive (** based on limited use). This can make a 3rd car as a classic not only a good investment but nice backup transport when your modern car is in for warranty repair :)
The Need and How DCRA Motor Cars is Different:
The classic car market is full of mostly traders and car guys who do what they do but don't produce a repeatable, valuable product in a predictable manner. This is where the supply chain manufacturing expertise of DCRA Inc. has been applied to the long term classic car expertise of Motor Cars Limited. We aim to provide several cars re-build and even re-manufactured in a repeatable form as well as continue finding and supplying best in class original cars based on customer needs
Our Focus Automobiles for DCRA Re-manufacturing 2011
Some examples of our offerings and how they are priced
Mustangs are fun and popular however one of our favorites is the Boss 302 from 1969 and 1970. These cars were built to go around corners and perform for the TransAm sports car racing of those years. In recent years the pricing for these cars has taken off but DCRA Inc. and Motor Cars have teamed to provide a tribute clone car for Boss 302's that can exceed the performance and reliability of the original.
Our offerings for the Boss 302
A parts kit for your own conversion
We maintain a stock of donor cars for conversion to your specs
We will modify our finished cars to your interests
We can enhance the stock features of the car with modern features
Most off we quanruntee our cars to be fun, reliable and generally will advise you on how to assure the collectibility and thuse financial return potential of your new car
The 1968 to 1976 BMW 2002's
Some of the most desirable and affordable all around fun cars
Excellent handling
Excellent fuel economy
As easy to maintain as an old 66 Mustang
Roomy
Light for great performance
Customizable… modern convenience upgrades (power moonroofs, power door locks, EFI, custom interiors, big brakes, sound systems, blue tooth integration, wheels, tires, handling
See the original Road and Track review from 1968 on the 2002's in our research section
1969 Z28 Camaro
The GM offering that competed head to head against the Mustang Boss 302. A great car a great investment. WE currently have a numbers matching 4 speed blue Z28 ready for you . We build 69 Camaros with modern fuel injected engines, coil over suspensions, modern interiors all at a great price built to your specifications
1969 to 1972 Cutlass 442 Convertibles
Great cruiser, built to last one of the best built best riding cars ever. A great car for the whole familes enjoyment
1965 to 1970 Shelby clones
We have build numerous Shelby clones...like a 1970 GT350 convertible!
How to Purchase
Provide a small deposit and DCRA Motor Cars will go locate a car for you and modify to your specs
Purchase on of our stock donor cars and we will finish to your specs
Purchase a currently complete car
Purchase one of our cars in production
Select Pictures of our vehicles in exterior body remanufacturing refurbishment process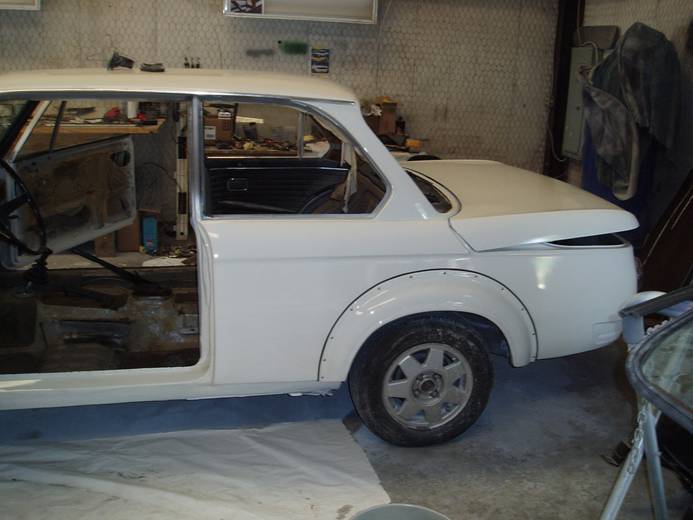 BMW Turbo Clone in production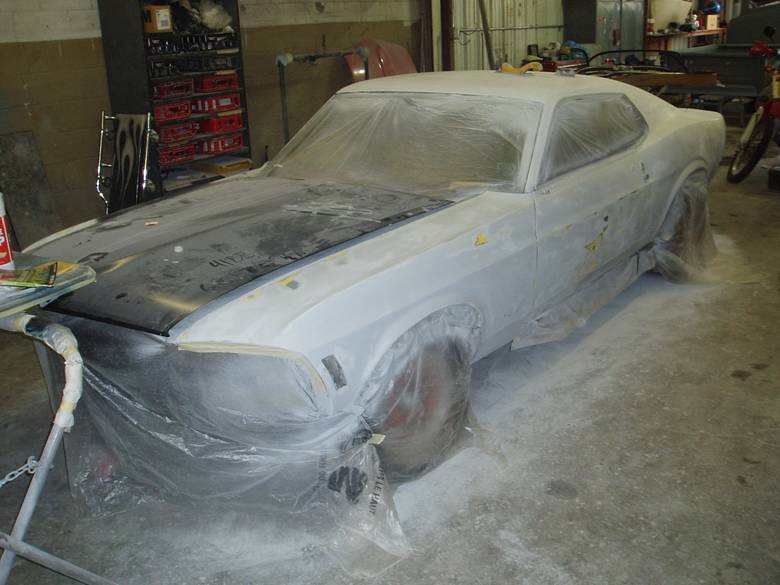 1970 302 Boss Clone nearing final block and primer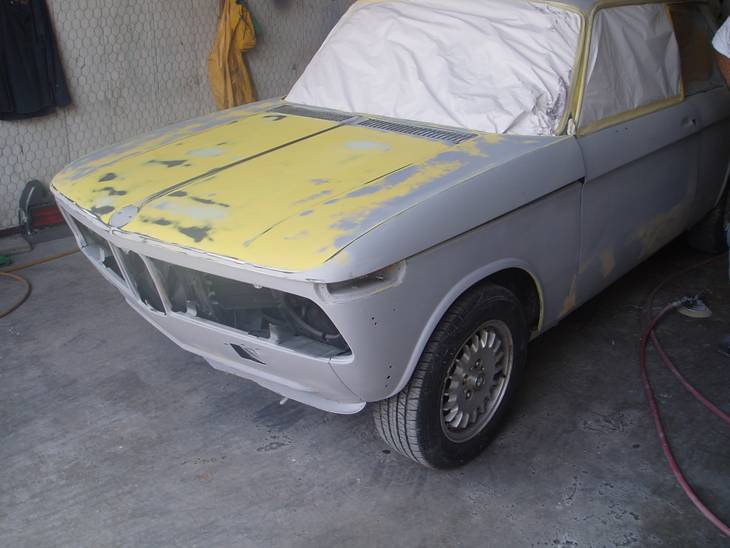 \1975 BMW 2002 in Production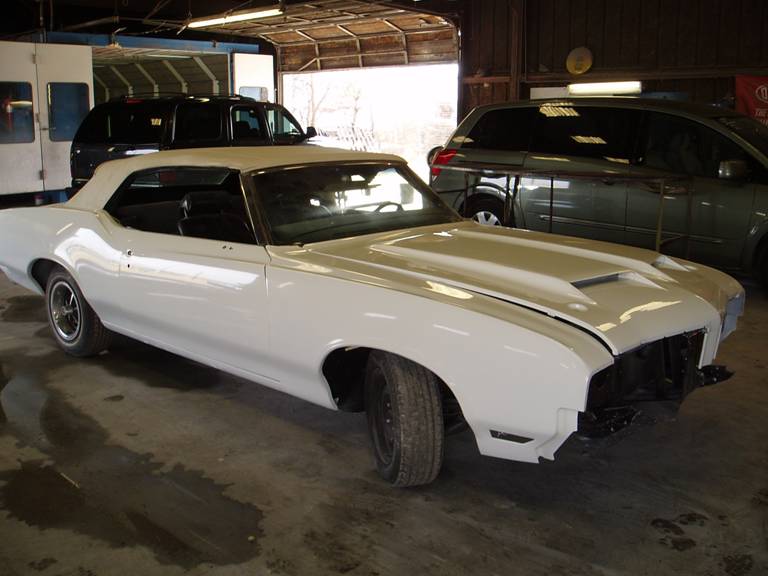 1970 442 Indianapolis Pace Car with 455 Near Completion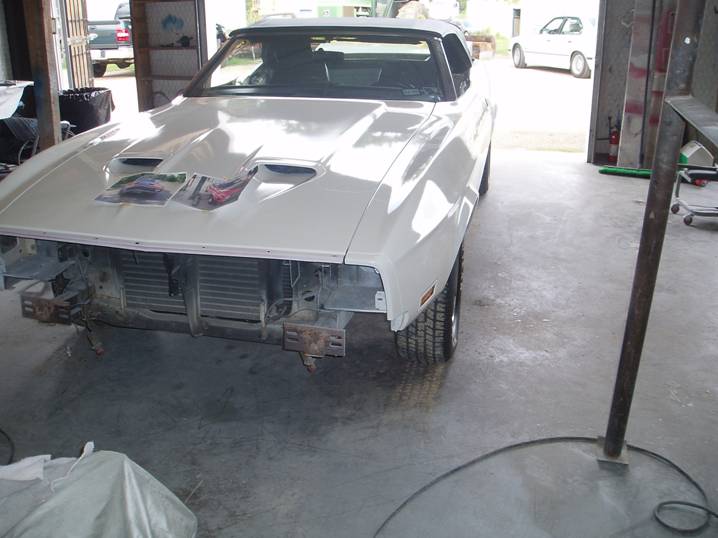 1973 Mustang Mach I Convertible Near Completion